Know About
UFIRM Technologies Pvt. Ltd. with headquarter in Delhi NCR, was established in 2016. Our founding philosophy is to provide quality ideas, services & products as meaningful contribution to the society. We have embarked on a mission to upgrade the Indian Property Management System to make investments easy and profitable. We make sure that property is well maintained, smoothly managed & above all gets the right returns. UFIRM operates with right blend of wisdom accruing from board members having years of rich experience in the real estate and finance sector along with young, enthusiastic and vibrant tech-driven team. UFIRM is committed to be a supreme Property and Facility Management Company.
We are an associate company of Royal Nest | (www.royalnest.in ) that has a successful background of developing and delivering more than 5 million sq. ft. Real Estate Projects across Delhi NCR and Jammu & Kashmir to immense satisfaction of clients in last two decades.
Company's 1st Aim is to make property management as investor friendly as stock market trading for its property owners.
Company's 2nd Aim is to make the properties well managed and comfortable for people working and staying at the facility.
Company's 3rd Aim is to introduced more trained and technology driven work force in Indian property management industry which is central to the achievement of Aim 1&2.
We see Yr. 2020 as defining year in companies early life since UREST (PROP MANAGEMENT APP) & SEVIN EDU ( FACILITY MGT. TAINING PROGRAM) will be launched early February.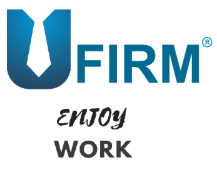 Our speciality is our " Customised office on rent plan", the In-house architecture and interior team which will bring your desired office space to life.
Ufirm is backed by ONPL's 20 years of real estate construction expertise, over 5 million sq.ft. residential and commercial spaces developed since year 2000.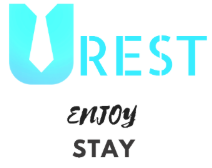 Managing a property in today's quick working world takes a lot more than you think it does! Property Management App plays a very important role in keeping the property running with ease and comfort.
Our property management app gives you a single page dashboard which allow you to list your property, tenants details, communicate to tenants or property managers, rent status and many more others features to manage any kind of properly tenancy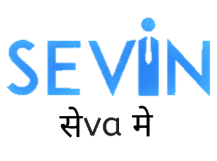 Our facility team is professionally trained and certified through 'National Skill Training Institute/ Govt. of India'. In addition to it we have our internal training centre which works in combination of online training & classroom lectures. Sevin Edu has vital combo of In-house trainers and industry leading visiting facilities.
Our team specialize in property management and property leasing giving clients a single window solution to their all property needs.
Director's Note
Meaningful contribution to society is our focus
I have actively served as senior functionary in IB (MHA: GOI) for 42 years, retired as Joint Deputy Director in year 2012. A recipient of awards like 'Indian Police Medal' & 'Presidents Police Medal' from government of India. I have successfully led large teams in complex missions & reason for the success always has been persistent efforts of ordinary team directed towards a higher goal. Through UFIRM my aim is to contribute in employment generation of skilled, professionally enriched, tech driven work force. The aim is to collectively strive towards making the work and stay environment of the facility occupants sensibly comfortable and make property management a profitable investment for the facility owners.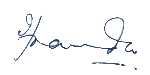 Dhruv Handoo
Director